froMOS – Mechanical Powder Presses (sinterpress) made in China
Mechanical powder presses with knuckle-joint – and eccentric principle are proven technologies for
production of sinter metal or ceramic product over many years.
In the technical Ceramics as well as in other Parts of dry press
technic mechanical powder presses are practical.
The presses build in China are based on German constructions official bought in Germany.
froMOS extract from the press program: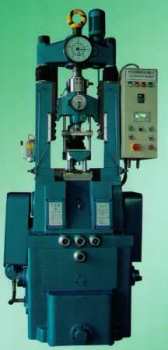 knuckle-joint press TPA 45 compactio force 450KN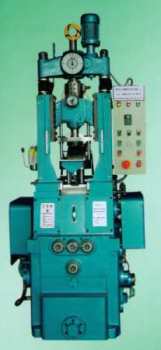 knuckle-joint press TPA 20 compactio force 160KN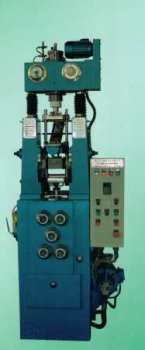 eccentric press TPA 8 compaction force 60KN
Advantages of a knuckle joint press
robust design
quiet motions and thereby lower vibration of the machine
longer pressure holding in press position better bleeding of press part
better pressure relieving of press part
lower danger of crack initation